Hey all! I've been making a game lately, and the demo should be out soon!
It's called Point Merc.
(in game logo)
It's a topdown shooter that uses WASD and the mouse to aim. Think of an engine standpoint - a hybrid of Madness Accelerant and Project Nexus, but in 2d and topdown. Here's some gameplay screenshots to get you started :)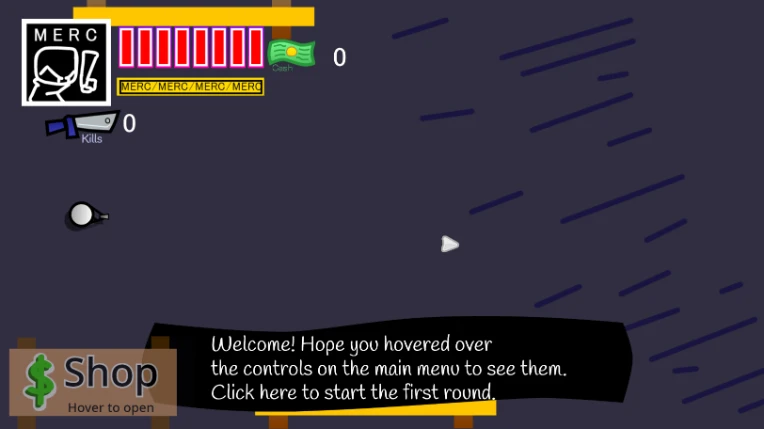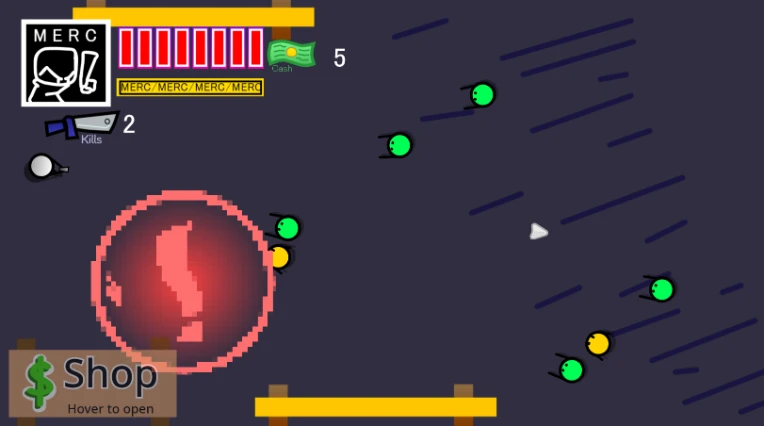 It's very similar to my old and original "Zenmode's Super Shooter" game, if you're old enough for that. Good times :')
I'm pushing for my Dankmen submission to be done and hopefully this too by 4/20 to commemmorate my account's 1 year anniversary.
Here's a leak background for those still reading.