1.2.6 is basically almost complete. I have done 10/11 of the update stuff. Despite the fact that it's mid-November, ZTTDS 1.2.6 Winter Update will be coming soon! It features all of these: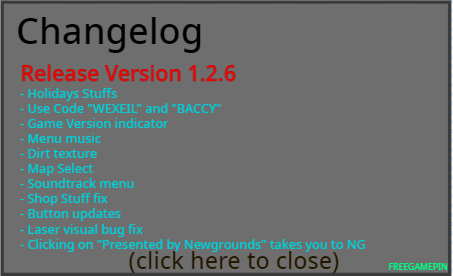 As for the promocodes, Wexeil made a sick fanart of the guy in the double-turret tank (check it out by following Wexeil and going on his art section)
This is the BIGGEST update for ZTTDS that will be coming yet - so I hope you guys enjoy.